NGS KC HOSTED A VISIT FROM BOREI VITYEA GENERAL EDUCATION SCHOOL
Date : 2018-06-29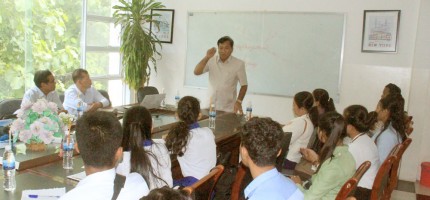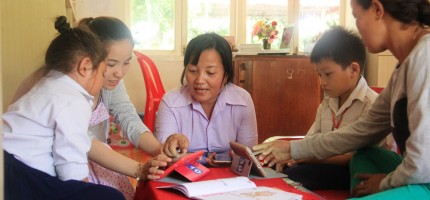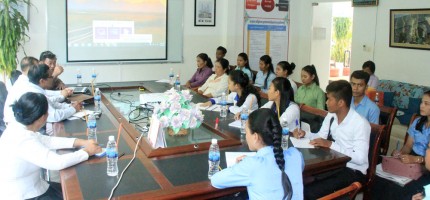 New Generation School (NGS) Kampong Cham hosted its honorary visitors, who were from Borei Vityea General Education School in Kampong Cham province, include three school directors, fifteen teachers and two student council representatives. This study trip was aiming to learn about teaching and learning approach development performances, school infrastructures, computer lab, science lab, student health clinic, bio-garden, learning aids/games, Tablets, setting up Smart TV, Macs for students to search on Internet and several educational utilities especially the training approach menus.
School directors and teachers of Borei Vityea General Education School had learned a lot from this study trip related to technologically utilized school managements including teachers training and learning approaches in order to improve their curriculum and school managements and be responding to basic needs at their school. NGS is, noticeably, become interesting from students' parents, governors and development partners. They have recognized that NGS was really modern using highly technology and creatives which provided students to practice. In addition, NGS has closed cooperation with Thai educational institutes.
NGS has recently provided its teachers and students to take study trips to Thai institutes for exchanging experiences and knowledge. NGS is funded by the Ministry of Education, Youth and Sport (MoEYS) and Franks Family Foundation (FFF), which is implemented in Phnom Penh, Kandal, Kampong Speu and Kampong Cham.
Link to other Website
International NGOs
Local NGOs
Media
Ministries of Royal Government of Cambodia
Other links
42
Preschool(s)

172
Primary Schools

110
High Schools

6
Higher Education Institutions

120,831
Students

2,806
Teachers/Directors

1,496
Stakeholders