Technical Team Meeting on Early Childhood Care Development (ECCD)
Date : 2017-02-25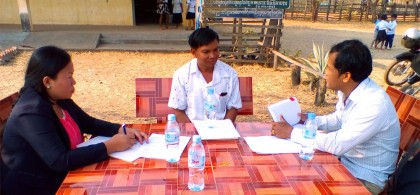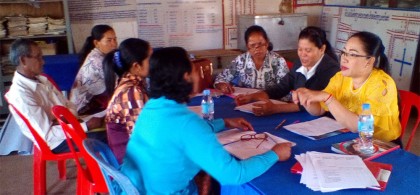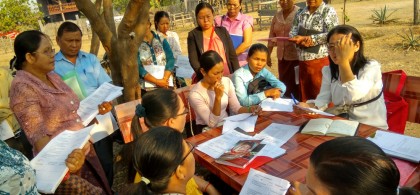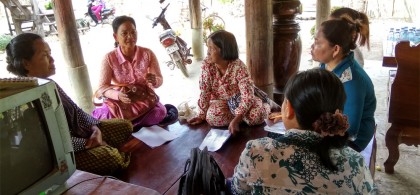 On 20-22 February 2017, KAPE cooperated with Save the Children to conduct a technical team meeting on early childhood care development in aiming to learn the experiences of best practice of home-based and pre-school, identifying resources and strategies to implement early childhood care development programs from kindergarten and primary quality in the context of limited resources. The meeting also aimed to target provincial ECCD supported by KAPE, BSDA which will be implemented in the target districts of NORAD's projects.
There were 22 participants as the government officials from Tbaung Khmum, Kampong Cham, Koh Kong, Preah Vihea, Kampong Chhnang, KAPE's, BSDA's and Save the Children's staff.
Learning home-base is very important and able to help children improve their awareness of sanitation, disciplinary and order even before entering kindergarten and increasing sensitivity awareness to reduce violence routinely by taking children to school.
After three-day meeting, the core trainers have learned lessons from the meeting to continually prepare the trainings and will be able to prepare program mechanisms on early childhood care development especially they would understand the process of preparing early childhood care development with home-based and state kindergartens.
Link to other Website
International NGOs
Local NGOs
Media
Ministries of Royal Government of Cambodia
Other links
146
Primary Schools

19
High Schools

71000
Students

1650
Teachers/Directors

142000
Stakeholders