Books for Cambodia (BfC)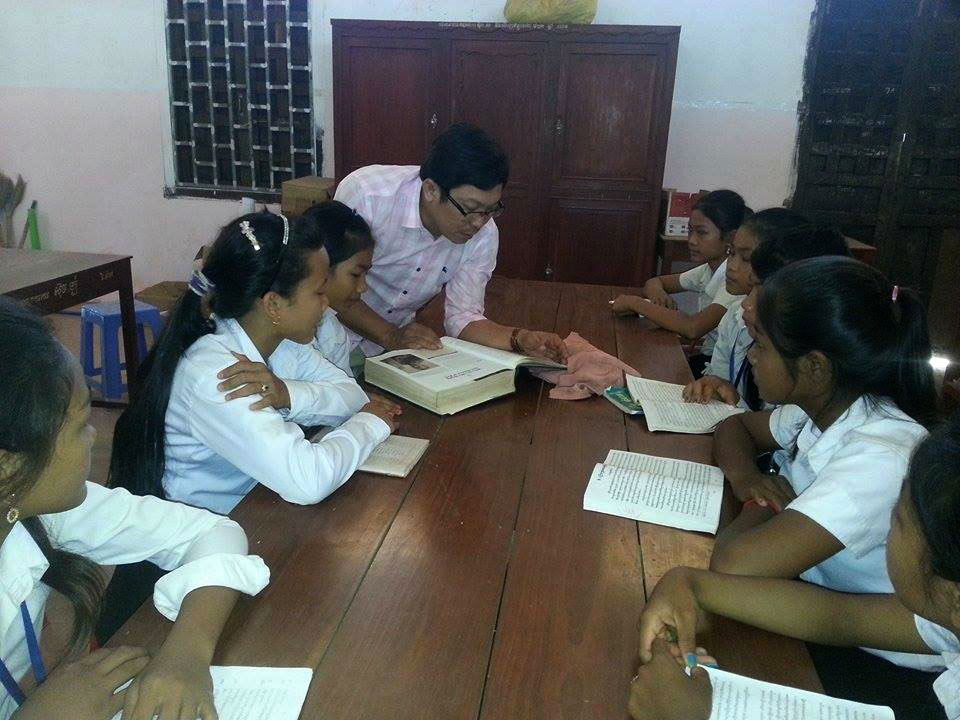 Project Description:
In 2014, The Asia Foundation and KAPE entered into an agreement to localize the well-known Books for Cambodia Program. Since then, tens of thousands of high quality English-language texts have been distributed to over 60 schools and educational institutions.
This past year KAPE received two container shipments of books from the United States and catalogued this donation in its showroom in Kampong Cham Province. These shipments contained 20,713 books and other educational materials and toolkits. Although BfC staff are sometimes challenged by lower user rates of books among some recipients, especially in public schools where poor school management and leadership continue to be major constraints to educational improvement, the program has been largely satisfied with high rates of book integration into recipient programming among those receiving book donations.
Books for Cambodia seeks to reach out to many schools with outstanding management. One of these schools is the Demonstration School in Kampong Cham Town, which is part of KAPE's successful Beacon School Initiative (BSI). The BfC Project made a significant donation of books to the Demonstration School's library and media center. This book donation has greatly increased the school's holding of English-language books and contributed greatly to its English-language program. This program has been expanded in recent years to not only KAPE target schools but also private schools and educational institutions throughout the country.
Program Activities
1. Distribution of books and other educational materials to 60 educational institutions and NGOs
2. Training support to stakeholders for book organization and easy access by children and youth
3. Monitoring visits to review utilization rates
4. Support for e-Library development
Target Group
Students in 22 Primary Schools, 26 Secondary Schools and 12 other Institutions in 28 Districts in Kampong Cham, Siem Reap, Kratie, Prey Veng, Svay Rieng, Phnom Penh, Kampong Chhnang, and Battambang.
"Enriching children's lives with books and media."
BfC supported by
The Asia Foundation (TAF)

146
Primary Schools

19
High Schools

71000
Students

1650
Teachers/Directors

142000
Stakeholders