500,000 Women and Girls Complete Gap Inc.'s Global Education and Life Skills Training Program
Date : 2020-02-24

In advance of International Women's Day, Gap Inc. announced today that over 500,000 women and girls have completed its signature education and life skills training program, P.A.C.E. (Personal Advancement & Career Enhancement), which the company currently operates in 17 countries. Founded on the belief that all women deserve the opportunity to reach their full potential, Gap Inc. originally launched P.A.C.E. in 2007 for women working in the apparel supply chain, where it runs in over 300 factory locations in collaboration with Gap Inc. suppliers. The company has since expanded the program to other sites in order to reach more women, including in rural community settings, academic and vocational institutions, emergency relief centers, and more. Based on strong program evaluation results, participant feedback, and independent research, Gap Inc. has continually refined and scaled P.A.C.E. through partnerships with nonprofit organizations, intergovernmental organizations, government agencies, community groups, and new corporate partners.
The company recently began providing no-cost license agreements of the P.A.C.E. curriculum and technical training to Abercrombie & Fitch Co., Avery Dennison, Hasbro, New Balance, PVH Corp., and food and beverage company Want Want Group (China), further expanding P.A.C.E. to supply chains outside of the apparel industry.
Additionally, the P.A.C.E. curriculum is now benefiting people who have been forcibly displaced by providing them with vital skills trainings. The United Nations High Commissioner for Refugees (UNHCR) facilitated the expansion of trainings to refugee settlements in Jordan and Turkey. Last year, Gap Inc. and the International Organization for Migration (IOM) signed an agreement enabling IOM to implement the P.A.C.E. curriculum modules in refugee sites in Bangladesh. Gap Inc. also partners with Heifer International to deliver the program to women smallholder farmers in Cambodia, and Project Concern International implements the program in urban, rural and indigenous communities in Guatemala, Nicaragua, Tanzania and India. In India, Self Employed Women's Association (SEWA) is currently leading the largest expansion of P.A.C.E. in a single geography.
"We're proud to have launched and invested in a program that helps women and adolescent girls to be confident, resourceful and able to plan for their future," said Susan Goss Brown, President of Gap Foundation. "The power of P.A.C.E. is clear to us and to the industry leaders, nonprofit organizations, sourcing partners, and others who have helped us grow it. Together we can strengthen the livelihoods of millions of women and their families around the world."
Emawati is a young woman who used the skills she gained through P.A.C.E. to take charge of her life. When she completed the workplace training at her factory in Indonesia, she said, "The P.A.C.E. financial module taught us how to manage our finances and set-up long term goals." Emawati has since started her own side business selling headscarves online. She added, "I want to be a role model for all women in Indonesia. Women can earn money on their own and do not have to depend on men!"
Emawati's story is one of the hundreds of thousands from women who have gained skills that will also benefit their families and communities for generations to come. Participant survey feedback and independent evaluation shows that women who participate in P.A.C.E. report increased knowledge, skills and productivity, as well as higher self-esteem and confidence. The curriculum, which is contextualized to fit local priorities and customs, includes courses on communication, problem-solving, time and stress management, general and reproductive health, water sanitation and hygiene, legal literacy, financial literacy, and more.
Sarah Degnan Kambou, President of International Center for Research on Women (ICRW) said, "P.A.C.E. is one of the longest running and successful life-skills programs for female factory workers and women and girls in surrounding communities that I've engaged with. I'm also impressed with how P.A.C.E. is structured, with a thoughtful approach that can be scaled to reach a very large number of women and girls. Through ICRW's analysis, we have validated that P.A.C.E. is having a significant impact, including a reported increase of 150% in self-efficacy and 100% increase in workplace influence. We are proud to partner on this important work!" ICRW is a longtime strategic advisor to P.A.C.E.
Gap Inc.'s longtime partner, CARE, a leading global organization dedicated to ending poverty, has been vital in implementing P.A.C.E. to women and communities in 11 countries, including in Bangladesh, Ethiopia, Indonesia, Haiti and India.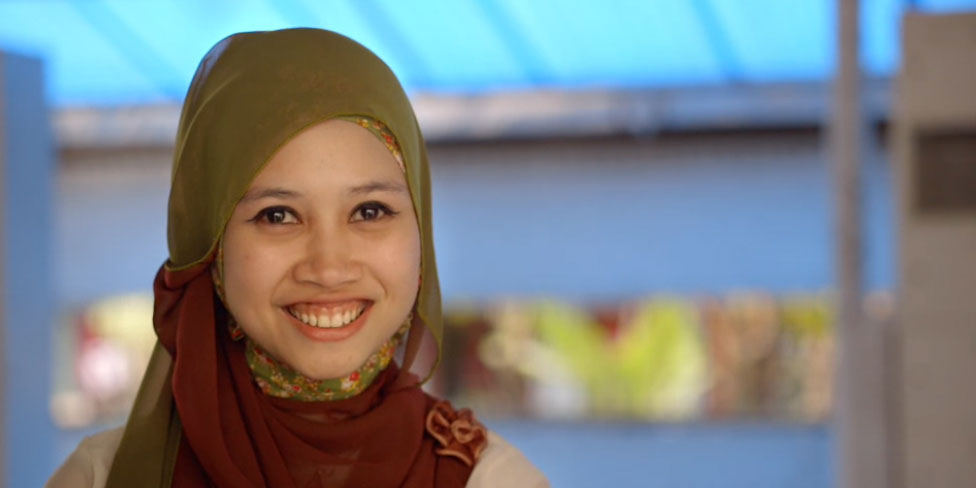 "CARE has partnered with Gap Inc. on the P.A.C.E. program for more than a decade to promote women's social and economic empowerment and enable women to reach their full potential. Women who have gone through the P.A.C.E. training have reported using those skills to advocate for a greater voice in household decision-making, infrastructure in their communities, loans to grow their businesses, and more. Their improvements in self-esteem, communication, and ability to advocate for themselves is transformational, and it has a ripple effect that increases the well-being of their families and communities. This program truly changes women's lives," said Michelle Nunn, President and CEO of CARE USA.
(This is extracted from Gap Inc. https://corporate.gapinc.com/en-us/articles/2020/02/500,000-women-and-girls-complete-gap-inc-s-global-)
Link to other Website
International NGOs
Local NGOs
Media
Ministries of Royal Government of Cambodia
Other links
42
Preschool(s)

172
Primary Schools

110
High Schools

7
Higher Education Institutions

120,831
Students

2,806
Teachers/Directors

1,496
Stakeholders