TOTAL READING APPROACH FOR CHILDREN (TRAC III)
Date : 2019-05-31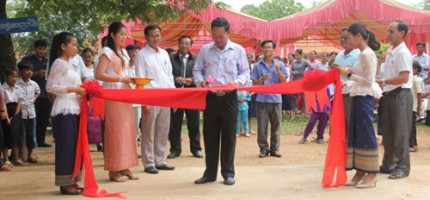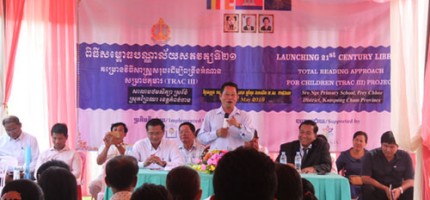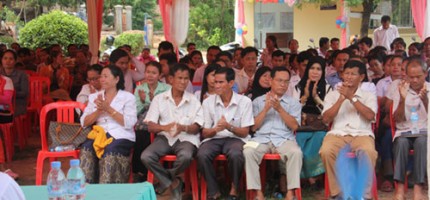 This was a major contribution to the Ministry of Education, Youth and Sport (MoEYS) to improve reading for Cambodian children through developing 21st century library utilizing modern technology and creative designs, attracting children, teachers, parents, and stakeholders, the Total Reading Approach for Children (TRAC III) launched the 21st Century Library at its targeted Sro Nge primary school in Prey Chhor district, Kampong Cham province. The launching was aiming to officially inaugurated 21st Century Library on May 31, 2019 to provide children for researching and reading. This library was funded by the Phoenix Foundation​ installing high facilities such as Tablets with complete apps for reading, hundreds of new books and so on. This launching also provided Tablets to other target schools.
There were 259 participants including: 72 students (42 females), 69 teachers (25 females), 109 parents (64 females), Vice Executive Director and five program officers from KAPE, four honorary representatives from the Ministry and commune chief as well.
The donation of this 21st Century Library has been another new achievement of TRAC III after its successful intervention implementation. In the academic year 2018-2019, the project would expect see the increasing enrollments of students coming to read in the library especially their reading performances could become much better.
Link to other Website
International NGOs
Local NGOs
Media
Ministries of Royal Government of Cambodia
Other links
42
Preschool(s)

172
Primary Schools

110
High Schools

6
Higher Education Institutions

120,831
Students

2,806
Teachers/Directors

1,496
Stakeholders