NGS TEACHER RECEIVED NEW TEACHING METHODS
Date : 2020-08-17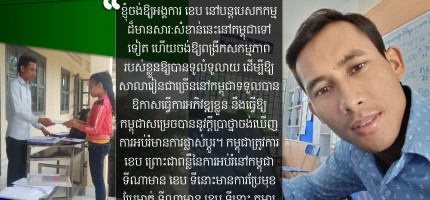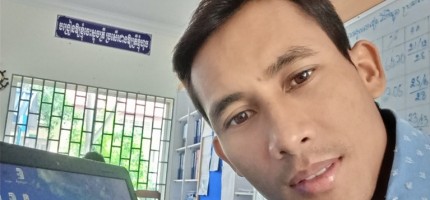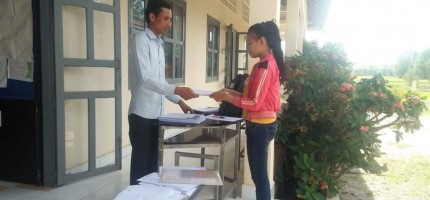 Mr. Ok Theara is a teacher at KokPring high school locating in Svay Chrom district, Svay Rieng province. To the present, he has experienced seven years in teaching and attended KAPE's New Generation School activities in 2019-2020 that funded by ChildFund Cambodia and implemented by KAPE.
Before the project intervention at his school, there were no any organizational projects being put supports of technical, material and budget resources to improve education services. His school had limited possibilities, could not provide adequate and complete support as needed. He strived to find out more foundational knowledge on teaching as he used to have. By that time, he tried to use existing resources at all and open mind to adopt what he had plus his intelligence and skills.
In addition, in 2019, he was really happy because he learned new lessons through the project including capacity building on new teaching methods related to ICT, cooperative colleagues, good communication, teaching and learning. All of these attract more students to actively study especially the school campus environment looks so clean, fresh and good air.
KAPE, hereafter, plays a very important role to develop schools and quality of education in order to step in the new contextualizing era in the 21st century.
#NGS #NewGenerationSchool #KAPEProject
42
Preschool(s)

172
Primary Schools

110
High Schools

6
Higher Education Institutions

120,831
Students

2,806
Teachers/Directors

1,496
Stakeholders