KAPE'S NGS STUDENTS VISITED KMITL PROJECT IN THAILAND
Date : 2018-04-24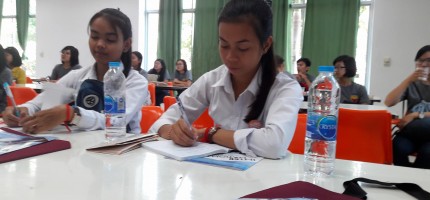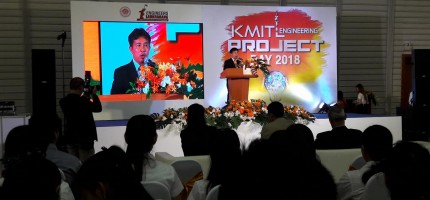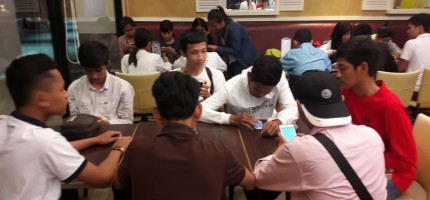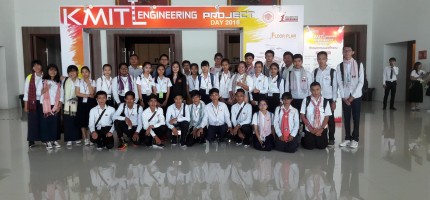 KAPE's fourteen NGS students from Preah Sisovath in Phnom Penh and fifteen from Hun Sen high School in Kampong Cham including two GEI scholarship students visited KMITL project in Thailand in order to learn new things and experiences among Thai students especially International Program presentations related technology. These NGS students were greatly impressed and very pleased to get the educational exchanges with Thai students and also learn how to apply for scholarship programs in Thailand.
Sreykeo Sopheaktra, a student from Preah Sisovath, said that he was very happily interested in this visit because the KMILT students really did the good presentations about their efforts to learn creatively the technology how to use the modern tools. The presenters were so active, reflexible and easy-going. He said, "I learn the advantages of Spirolina that KMILT student present because it is used for meal and curing diseases". He continued, "I also learn technilogically agricultural methods which provide me with knowledge. They use modern machines to do the agriculture. In additonal, KMILT students use technology more than students in Cambodia to apply for their higher education".
After an invitation from King Mongkut Institute of Technology, there were six ASEAN country representatives to go attending the King Mongkut - ASEAN camp including Cambodia, Lao, Singapore, Malaysia, Myammar and India, in aiming to mutually present about their university curriculums and cultures. In addition, NGS students did make good relationships with those five ASEAN country students very cooperatively with a strong solidarity. By using technology, they contact each other for a better educational exchange.
This visit was supported by NGS with cooperation with Thai schools to help students have opportunities to learn new things and cultures of the ASEAN countries. They appreciated so much of what they have just seen the world.
Link to other Website
International NGOs
Local NGOs
Media
Ministries of Royal Government of Cambodia
Other links
42
Preschool(s)

172
Primary Schools

110
High Schools

6
Higher Education Institutions

120,831
Students

2,806
Teachers/Directors

1,496
Stakeholders