1st Consultation Workshop
Date : 2020-06-16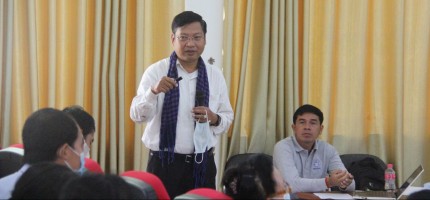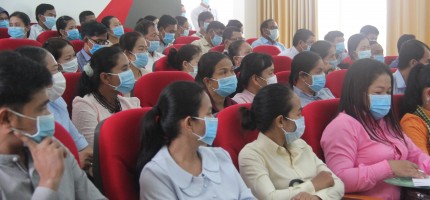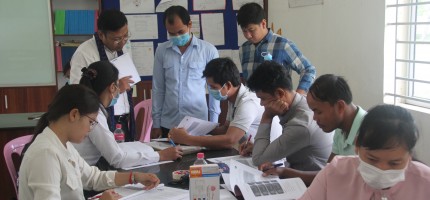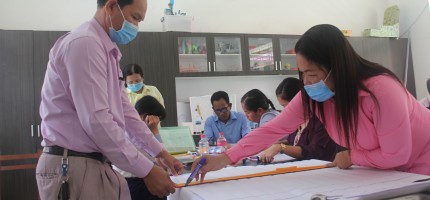 This was the first consultation workshop hosted by the Life Skills Learning for Adolescent Girls (LSLAG) project, having main objectives to: (A) collect input from stakeholders on points to be modified in the current module (B) study perceptions and suggestions concerning the current Khmer module context.
The LSLAG project is a KAPE project designed to (1) build the skills and effectiveness of adolescent girls so that they can be confident, intelligent and future plans, as well as (2) build/strengthen the girls for them to be able to successfully develop, physically, mentally, mentally and socially during their teen years, which is crucial for their success in adulthood.
The two-year project began in 2018 in 23 schools in two provinces including Kampong Cham (15 schools) and Tbaung Khmum (8 schools). The modules of this project are: 1) Me and my environment, 2) Me and my body, 3) Me and my relationship, 4) Me and my desire, 5) Self, 6) Self-efficacy, 7) Intellect and 8) Personality Have a job.
Because of the project is universally designed and implemented to improve the status of girls, it is imperative that Khmer contextualize the eight life skills lessons including 1) Khmer context, facilitator's lesson plan, 2) Khmer context, help documents for students to be attached to the facilitator's lesson plan and 3) organizing the module in an organized and easy to read format.
The first consultation workshop was hosted on 15th - 16th June 2020 at the auditorium of New Generation School in Kampong Cham city where there were more than 70 participants, who were target Teachers/School Directors, Director of Vocational Training Department, Office Officials of Life Skills, Deputy Directors of General Education Department, Office Director of Primary Education Department, Officials of Curriculum Development Department, Director/Deputy Directors/Officials of District Offices of Education, Youth and Sport and KAPE's staff and interns attended the workshop.
As the result, all of the participants checked, proofread and revised texts from Module 1 to 8 which were translated from English existing some errors, words, phrases and sentences which were not easy to read formats. The consultation workshop was divided into small groups for consulting and preparing presentations related to revising texts in modules and easy to read formats. After checking, revising and verifying the module definitions of the two-day workshop, it brought fruitful results, smooth cooperation, constructive discussions, perceptions and suggestions to implement the project activities.
Link to other Website
International NGOs
Local NGOs
Media
Ministries of Royal Government of Cambodia
Other links
42
Preschool(s)

172
Primary Schools

110
High Schools

6
Higher Education Institutions

120,831
Students

2,806
Teachers/Directors

1,496
Stakeholders