Educational Career Counselling Forum via Trey Visay App
Date : 2019-12-11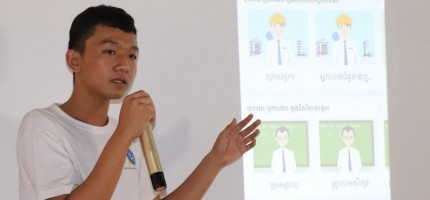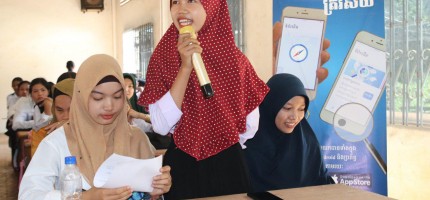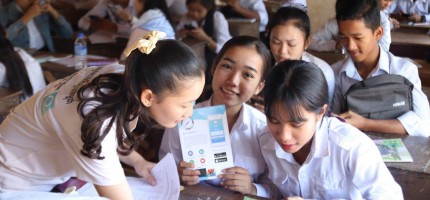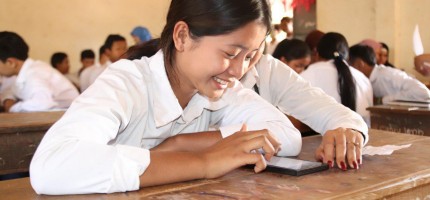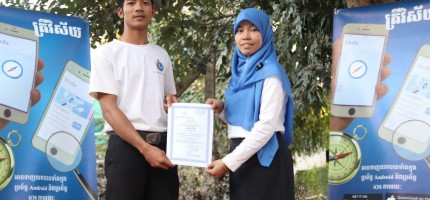 The Kampuchean Young Leaders' Action (KYLA) hosted its Educational Career Counselling Forum via Trey Visay, attended by the Deputy Director of Provincial Office of Education, Youth and Sport of Tbaung Khmum, Director of District Office of Education, Youth and Sport of Ponhea Krek and School Director of Ponhea Krek high school in Ponhea Krek district, Tbaung Khmum province.
This forum was aiming to (1) share wide knowledge related to careers or employments in Cambodia and (2) to provide students with space to receive information on setting up actual goals; understanding of educational institutions; employment types especially career videos.
This forum was facilitated by KYLA's volunteer youths in school. As the result, there were approximately 500 to 700 students have been using Trey Visay App. In addition, the KYLA's volunteer youth created funny activities involved in using Trey Visay App such as​ Questions and Answers and other reflection games. KYLA is implemented by KAPE, funded by Oaktree Foundation, Australia Aid.
#KYLA #kapeproject #kape
Link to other Website
International NGOs
Local NGOs
Media
Ministries of Royal Government of Cambodia
Other links
42
Preschool(s)

172
Primary Schools

110
High Schools

6
Higher Education Institutions

120,831
Students

2,806
Teachers/Directors

1,496
Stakeholders