NEW GENERATION PRESCHOOLS TAKE SHAPE
Date : 2020-05-11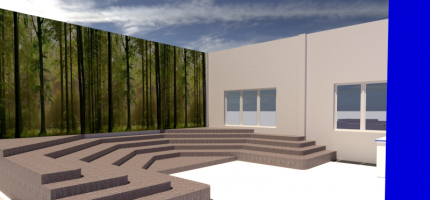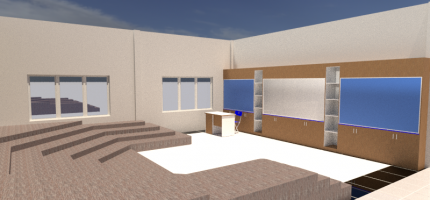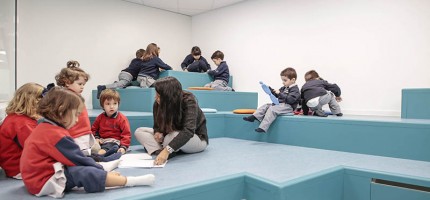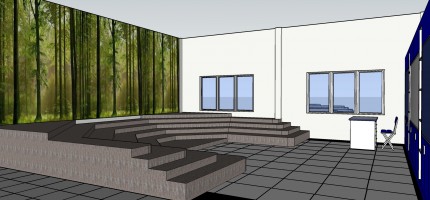 KAPE has been working closely with the Early Childhood Education Department (ECED) of the MoEYS to expand New Generation School programming into the preschool sector. After studying new approaches to classroom design that encourage self-exploration, self-study, and team study, the Total Reading Approach for Children Project (TRAC) has designed an experimental preschool program that is currently funded by the Phoenix Foundation. The new classroom design does not use tables and chairs as do more traditional designs but rather provides a series of irregular contours in the classroom where children can study on their own on structured tasks or cluster in groups to listen to the teacher, watch educational television programs, and sing songs.
Mr. Sless Tahieth, the TRAC project manger, said that TRAC has established a new generation presechools by coordinating with all stakeholders to provide quality pre-service and early childhood kindergarten services, including community involvement, enhancing existing partnerships by adding support technical, material, and finance from all stakeholders.
"The new generation of kindergartens is a program that runs on the existing state preschools of the Ministry of Education, Youth and Sport, under the evaluation and selection by KAPE organization, and provides special support such as good governance, budget, classroom renovation, technical and pedagogy training, and materials to enhance the kindergarten with the relevant stakeholders. The new kindergarten does not focus solely on education, we focus on all aspects of children, especially in hygiene, nutrition, environment, and social science," he continued. He said that the curricular and teaching approach proposed by KAPE for new generation preschools would be anchored by six key elements including (1). integrated technology, (2). Cooperative Learning Structures, (3). Differentiated Instruction, (4). Goal Setting, (5). Cross-Curriculum Teaching and (6). Assessment for Learning.
The new designs are being piloted in Kampong Cham and Tbaung Khmum Provinces in six sites. KAPE is working with ECED to document classroom methods and training materials so that NGP can be replicated by other donors and eventually incorporated into the New Generation School system.
Link to other Website
International NGOs
Local NGOs
Media
Ministries of Royal Government of Cambodia
Other links
42
Preschool(s)

172
Primary Schools

110
High Schools

6
Higher Education Institutions

120,831
Students

2,806
Teachers/Directors

1,496
Stakeholders