Providing Scholarship Materials to vulnerable Students and Students with Disabilities
Date : 2023-07-07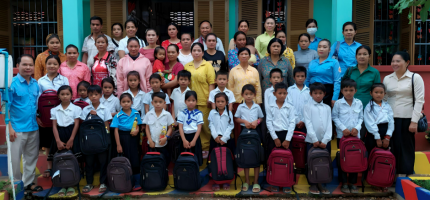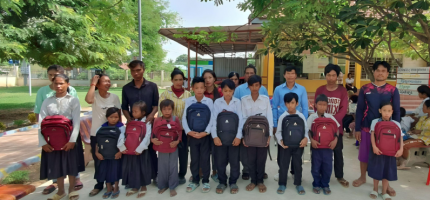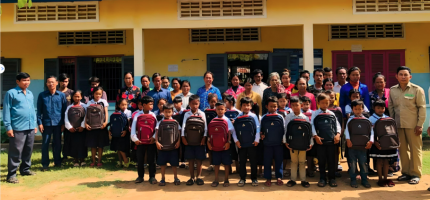 Easy2Learn (E2L) Kratie, in cooperation with the school director and school-based management, hosted its program entitled Providing Scholarship Materials to Vulnerable Students and Students with Disabilities in nine target schools, such as seven primary schools and two annex schools in Sambour district and Okriengsenchhay, Kratie province.
The program aimed to assist vulnerable families with expenses on learning material for their children and motivate them to study hard either at school or at home on June 26–28, 2023.
There were 170 vulnerable students (88 females) who received learning material in the target schools. Each student received a bag, five notebooks, four blue pens, a red pen, two pencils, a pencil sharpener, a set of rulers, and two sets of uniforms.
The key activity of the project is to improve access and retention of eligible primary school-aged girls and boys with and without disabilities in the target schools.
The Easy2Learn project, implemented by KAPE and funded by ChildFund Korea, aims to improve the quality of primary education for all children with a multi-dimensional approach to school development.
Link to other Website
International NGOs
Local NGOs
Media
Ministries of Royal Government of Cambodia
Other links
42
Preschool(s)

172
Primary Schools

110
High Schools

6
Higher Education Institutions

120,831
Students

2,806
Teachers/Directors

1,496
Stakeholders