Reflection Meeting on Roles and Duties of the School Support Committee (SSC)
Date : 2020-08-13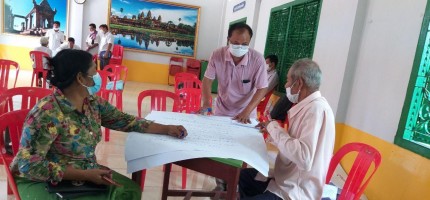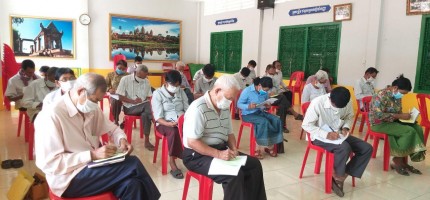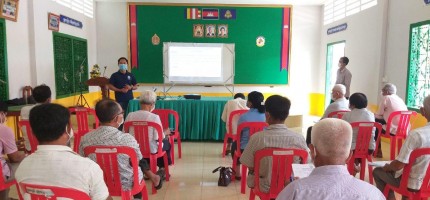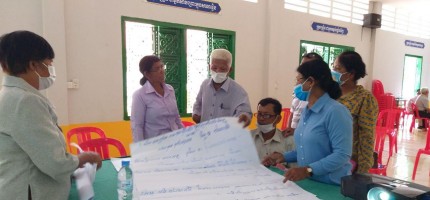 The Reinforcing Education Access with Community Help (REACH) project hosted its reflective meeting on "Roles and Responsibilities of the School Support Committees (SSC)" from 4 to 13 August 2020 to support target schools in Kampong Chhnang province where there were 14 schools and 4 schools in Pursat province. The purpose of this meeting focused on: (1) promoting good relations between schools and communities and further strengthening the roles and responsibilities of the School Support Committees for developing their schools; and (2) discussing and identify priority activities based on specific needs. As far as the school is concerned.
There was a total of 132 participants coming from the target schools, which consisted of the school directors/deputy directors, School Support Committee (SSC) and Commune Council Members.
Mr. Chum Yorn, a representative of Khsam commune, said, "I am very happy to know and learn more about my role and responsibilities. It's a good meeting that provides me good approaches to implement and presents a model school outside of the project schools should be emulated."
Mr. Rath Sophea, the Quality and Governance Officer of REACH III project, presented the objectives of the meeting program, the history of the project, the results of the project in the school academic year 2019-2020, the progress of some schools in Kampong Chhnang, the presentation of the principal of the school development plans to SSC members, presentation of the SSC's role and responsibilities, group discussion was made of each school to address challenges, mechanisms and solutions, and presentation of the school's future action plan with SSC.
As a result, it was the reflective meeting on the roles and responsibilities of the school support committee showing that the school directors/deputy directors, SSC and the commune councils were very cooperative and understanding their schools' priority plans to continue and commit to help develop their schools based on their roles.
The REACH III project has been funded by WeWorld and implemented by KAPE.
#REACHIII #KAPEProjects
Link to other Website
International NGOs
Local NGOs
Media
Ministries of Royal Government of Cambodia
Other links
42
Preschool(s)

172
Primary Schools

110
High Schools

6
Higher Education Institutions

120,831
Students

2,806
Teachers/Directors

1,496
Stakeholders