TRACIII's Monthly Meeting on "Strengthening Reading Coach Capacity Building"
Date : 2021-02-16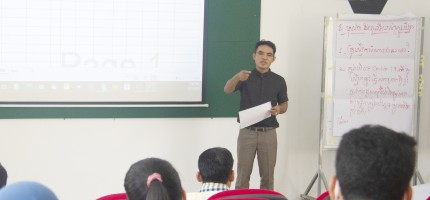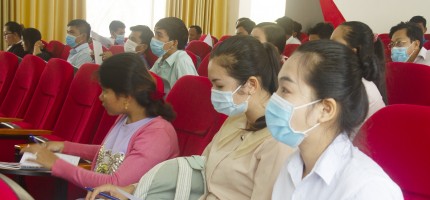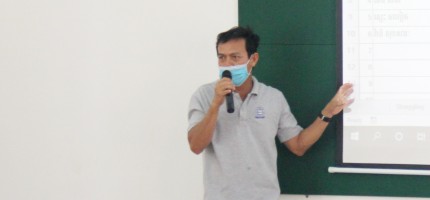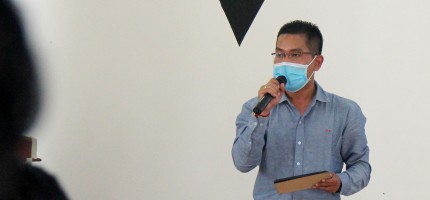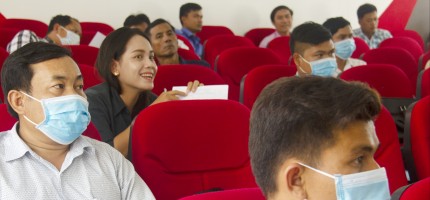 On 15 February 2021, the Total Reading Approach for Children (TRAC III) project, funded by the Phoenix Foundation and implemented by KAPE, hosted its monthly on "Strengthening the Reading Coach Capacity Building" at the New Generation School auditorium of Hun Sen Kampong Cham high school. This meeting was attended by 35 participants who were school directors and reading coaches from 18 target schools in Kampong Cham and Tbaung Khmum provinces. This meeting was aiming to:
review the roles and responsibilities of reading coaches.
strengthen the reading coach activities in the target schools with high effectiveness.
strengthen the capacity of school directors and reading coaches on classroom observation.
The meeting was actively discussed among participants and presenting about completing the table of struggling students, data collection, reading coach orientation, EGRA test result presentations and pilot the classroom observation. TRAC III regularly hosts it monthly meeting on strengthening the reading coach capacity building because it is a mechanism of the project approaches to strengthen and accelerate the project activity implementation with more efficiency and effectiveness as the project planned. Particularly, the school directors and teachers learned both weakness and strength of each other in the project implementation which is the lesson to develop themselves more.
#TRACIII #kapeprojects
Link to other Website
International NGOs
Local NGOs
Media
Ministries of Royal Government of Cambodia
Other links
42
Preschool(s)

172
Primary Schools

110
High Schools

7
Higher Education Institutions

120,831
Students

2,806
Teachers/Directors

1,496
Stakeholders