Workshop on School Leadership and Management
Date : 2023-10-16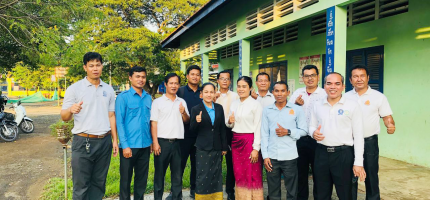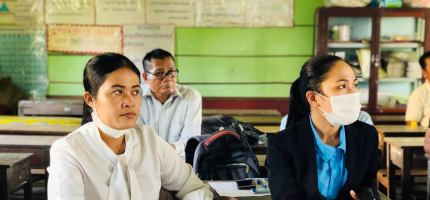 Improving the capacity of local partners to increase access to education and the quality of teaching and learning is one of the main objectives of the Happy Cambodian Children (HCC) project. On October 11-12, 2023, HCC hosted a workshop on School Leadership and Management (Section 1) for the Directors, Deputy Directors, School Secretaries and relevant officials.
This workshop was held at Ang Naram Primary School, Tbaung Khmum District, Tbaung Khmum Province in order to provide participants as follows:
understanding the definition of leadership and be able to differentiate between leadership and management.
understanding the importance of certain beliefs that can help improve their leadership.
able to practice four beliefs: vision, facial expressions, communication and learning.
ability to build indicators and analyze indicators.
ability to encourage community involvement in helping children learn well.
able to plan school development based on vision and indicators.
As the result, the trainees would use this knowledge to apply for their school development plans and action plans to lead and manage schools prosperously. Particularly, the target school directors would be continuously receiving leadership training to work more closely with the local communities.
Link to other Website
International NGOs
Local NGOs
Media
Ministries of Royal Government of Cambodia
Other links
42
Preschool(s)

172
Primary Schools

110
High Schools

6
Higher Education Institutions

120,831
Students

2,806
Teachers/Directors

1,496
Stakeholders