1ST JUNE INTERNATIONAL CHILDREN'S DAY AND MARKET STIMULATION
Date : 2018-06-02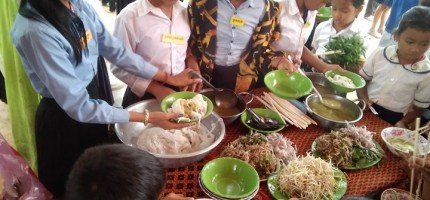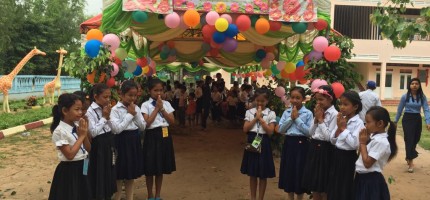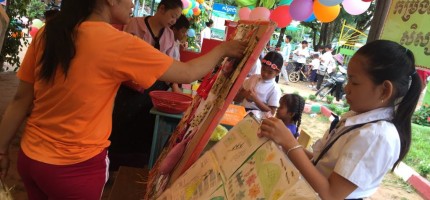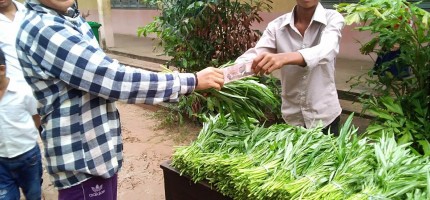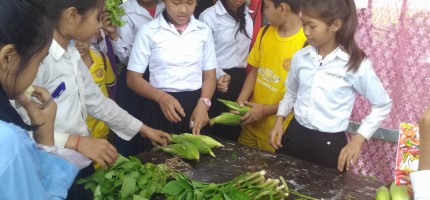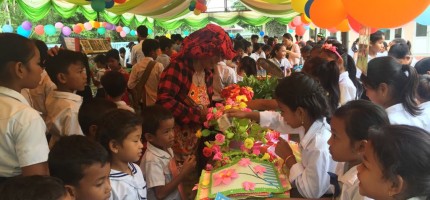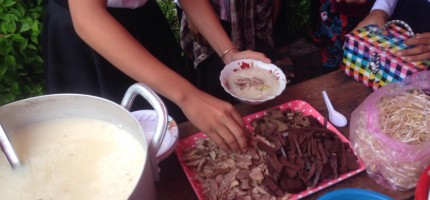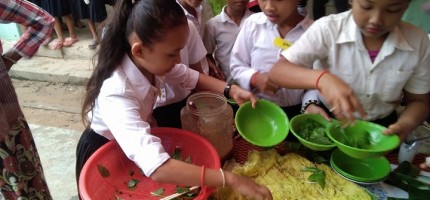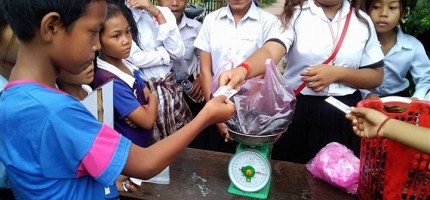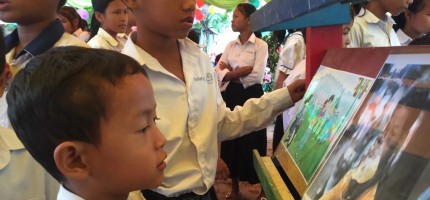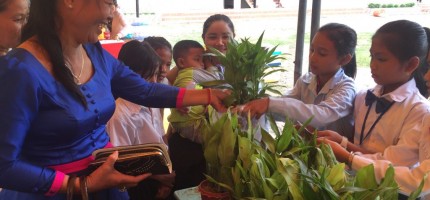 The Easy2Learning (E2L) project provided supports to hold stimulation market programs at its 10 target schools in Svay Chrum district and 4 target schools in Romeas Haek district in Svay Rieng province. The stimulation market program was held during the International Children's Day on 01 June 2018 in order to promote life skills for children at schools by focusing on main skills including sales, cultivation motivations, building bio-garden with flowers and diversified vegetables especially the fish that the children raised in their schools, were taken to sell and cook, done roasted to make caked Num Banhchok, caked Banhchev with vegetables...etc. The children took their biomass products from their bio-gardens to present in groups to fully promote the bio-garden process.
On the other hand, for their life skills in the classrooms, the children invented sheets of paper to make paper flowers, craft of palm leaves, drawing in groups and individuals. The children made photographic frame paper from fabric paper, clothing fashion design from paper; and they had the flexibility to lead their different groups of life skill effectively such as shopping group, buying group, greeting group, income registrar group. These were very important activities in the stimulation market and international children's day.
Therefore, to happen stimulation market is providing the students to autonomously improve their leaderships, interpersonal skills, life skills and responsibilities. It makes school directors and teachers be easy to lead their schools and teach students as well. All the state schools have great opportunities to plan for student councils to organize the stimulation market and international children's day every year. Those schools could seek supplementary supports from various donors or development NGO-partners to help Cambodian children.
Link to other Website
International NGOs
Local NGOs
Media
Ministries of Royal Government of Cambodia
Other links
42
Preschool(s)

172
Primary Schools

110
High Schools

7
Higher Education Institutions

120,831
Students

2,806
Teachers/Directors

1,496
Stakeholders