Girls' Education Initiative (GEI)
Project Description
The Girls' Education Initiative (GEI) has been operating in Kampong Cham and Tbong Khmum province since January 2012, funded by the Oaktree Foundation, Australia and implemented by Kampuchean Action for Primary Education (KAPE) and builds on 15 years of programming by KAPE for GEI.
Since the project started, there have been encouraging signs that secondary school education in Cambodia has become more equitable. The Gender Parity Index (GPI) for enrolment at lower secondary school has increased from 0.68 in 2001 to 1.02 in 2015 in Kampong Cham and Tbong Khmum Provinces (1.0=parity). The current GPI level is within the range defined as parity between boys and girls. However, with the national dropout rate of 22% in grade 7 and 23% in grade 9, stronger interventions are necessary to encourage girls to remain in school.
The project aims to provide vulnerable youth especially girls with the skills, information, and the assistance needed to empower them both economically and socially.
KAPE has a good partnership with Thai Vocational Institution and Passerelles Numériques Cambodia (PNC) which focuses on ICT in WEP Programming, and System Network Administration. The course will be a two year study (Associate Degree) in Phnom Penh and two to four year study in Thailand. It can help young underprivileged students receive good education through technical and professional training. KAPE scholars are able to receive free tuition and accommodation.
To-date, 426 (326 girls) students have received scholarship support from high school and tertiary level. The tertiary students acquire skills in electronics, animal husbandry and agriculture, architecture, hotel and services, food chemistry, food nutrition, accounting, ICT and Teacher Trainees.
Scholarship packages at secondary school consist of books, uniforms, pens, monthly stipends, emergency healthcare, and tuition.Scholarship packages at tertiary in Thailand consist of passports and visas, health insurance, accommodation, study materials, transportation and monthly stipends.
In 2015, fifty-five percent of the 229 (169 female) Grade 12 students funded by the GEI project passed their examinations. It meant 126 students passed diploma examination. Of this group, 27% received full scholarships to study in universities in majors such as medicine, ICT, teaching, marketing, management, accounting, hotel and tourism, architecture, food chemistry, environment and agriculture in Kampong Cham and Phnom Penh. 14% passed the primary teacher entrance exam. 59% studied in private universities, and worked in factories or companies.
Key Activities
Forty (30 female) professional scholars graduated from their two-year training program at the Provincial Teacher Training Centre and will become primary and secondary school teachers in Kampong Cham and Tbong Khmum provinces.
More than 1,200 students participated in life skill training during 2015 alone and KAPE continues to deliver this training. Topics covered include career counseling, life skills, public awareness campaigns, and student council activities. These topics help many students set their goals and plan their areas of study when they graduate from high school.
Livelihood support is also provided to 40 families with children receiving scholarships from the project. The families attend training on raising animals and vegetable growing and also learn how to record expenses and income. GEI provides $80 per family to buy chicken or pigs, feed, vaccination medicines, and nets. Commune Education for All Committee members help to monitor the parents who receive livelihood support from the project.
Target Groups
Vocational scholarship students (only girls)
Lower and upper secondary scholarship students
Families of scholars (livelihood program)
Secondary school students' life skills
Supported by
The Oaktree Foundation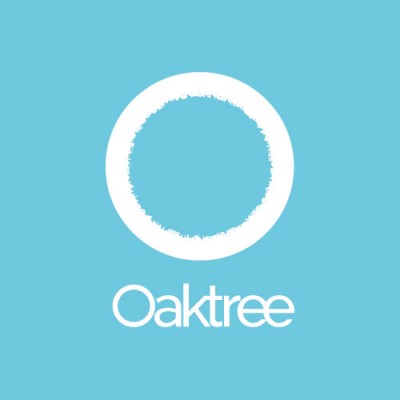 146
Primary Schools

19
High Schools

71000
Students

1650
Teachers/Directors

142000
Stakeholders