MoEYS held USE-SDP2 Meeting
Date : 2022-03-03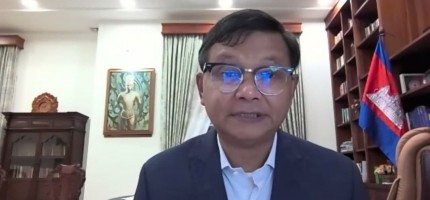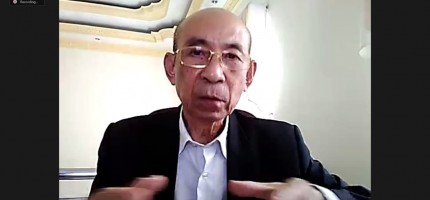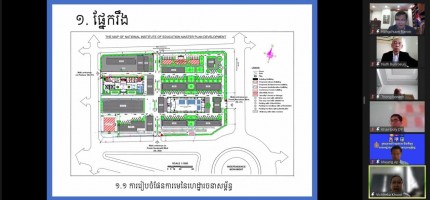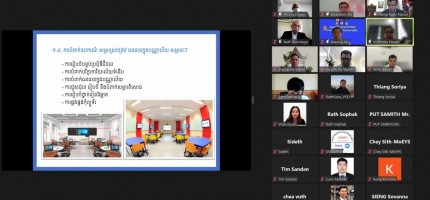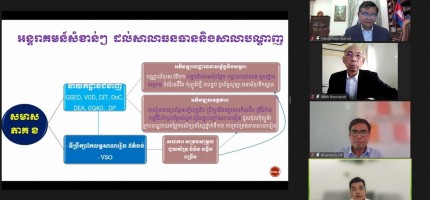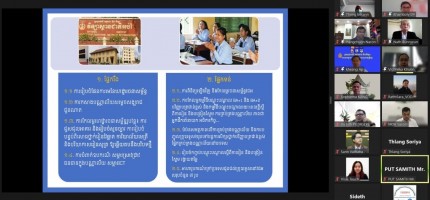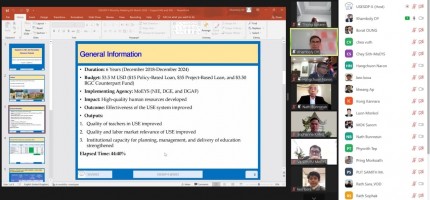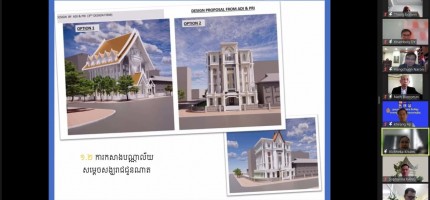 The Ministry of Education, Youth and Sport hosted a meeting on reviewing activities to support National Institute of Education (NIE) and Resource Secondary Schools of Upper-Secondary Education - Sector Development Program (USE-SDP-II) on 3 March 2022 via Online Platform.
In late 2020, KAPE was contracted by MoEYS to provide technical support services to a large national program called Upper Secondary Education – Sector Development Program 2, which is a large project focused on modernizing secondary schools, particularly as this concerns 50 Secondary Resource Schools, which were developed under previous projects. The project also supports 87 network schools that rely on the SRS's for technical support. A related component of the project also supports the capacity of the National Institute of Education to support secondary education through curriculum upgrading and training of instructors.
USE-SDP2 is funded under a loan from ADB of $53.5 million. KAPE's deliverables are largely limited to developing and delivering training documents whereby the training content is followed up by Regional Advisers assigned to 5 regions as well as VSO, a partner organization, and Ministry officials. KAPE's current contract is three years in duration and requires the completion of 15 key deliverables (summarized below). One of the key reasons for MoEYS' decision to involve KAPE in implementing USE-SDP2 was to leverage many of the innovations started under New Generation Schools so that they can be replicated and adopted by more secondary schools.
USESDP 2 seeks to assist the Ministry of Education, Youth, & Sport in implementing a program of school upgrading nationwide, particularly initiating policy reforms in the education sector, with major focus on upper secondary education, and in achieving three program outputs:
improved quality of teachers in upper secondary schools;

improved quality and labor market relevance of upper secondary education; and

strengthened institutional capacity for planning, management, and delivery of education.
Link to other Website
International NGOs
Local NGOs
Media
Ministries of Royal Government of Cambodia
Other links
42
Preschool(s)

172
Primary Schools

110
High Schools

6
Higher Education Institutions

120,831
Students

2,806
Teachers/Directors

1,496
Stakeholders