MANAGEMENT APPROACH TRAINING CONDUCTED BY FFE
Date : 2018-04-26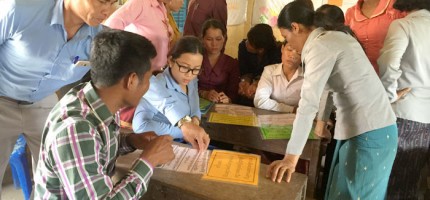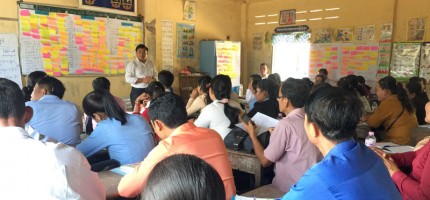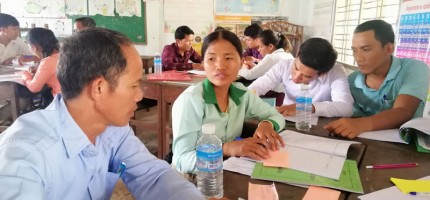 Food For Education (FFE) held its training programs based on its activity plans reaching the Quarterly 3 period. FFE is aiming to increase skills and knowledge of school administrators (School Directors and Deputies), so that they can better promote early grade literacy at their schools. This refers in particular to increased skills and knowledge of teachers and librarians to effectively use Early Grade Reading Assessment (EGRA) pedagogy to improve literacy. It also means using new learning materials designed to improve children's reading proficiency efficiently. FFE also supports Intermediate Package Schools to promote reading activities for children and parents and, to raise awareness of how parents and communities can promote children's reading.
The project implements teacher training manuals and the administration of numerous workshops across 275 primary schools especially efforts to promote early grade literacy through the distribution of learning materials and literacy toolkits.
During its Quarter 3, FFE has trained 447 teachers, school administrators and director/deputy directors in Kampong Thom and Siem Reap provinces. After providing the trainings, the target schools improve their ways of teaching students, leading schools, managing libraries and ways to effectively engage communities, stakeholders and students' parents. FFE is being jointly implemented by​ KAPE and World Education (WE) and supported by US Department of Agriculture (USDA); World Food Program (WFP) and WE.
Link to other Website
International NGOs
Local NGOs
Media
Ministries of Royal Government of Cambodia
Other links
42
Preschool(s)

172
Primary Schools

110
High Schools

6
Higher Education Institutions

120,831
Students

2,806
Teachers/Directors

1,496
Stakeholders