PARENT MEETING UPDATED CTSP
Date : 2018-09-07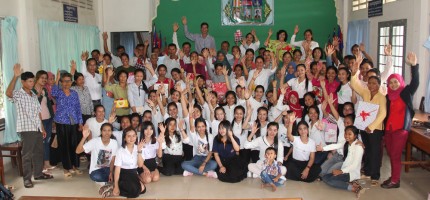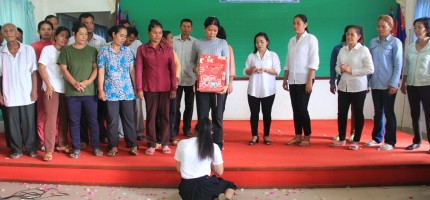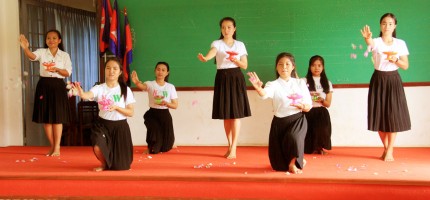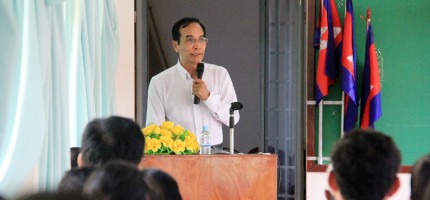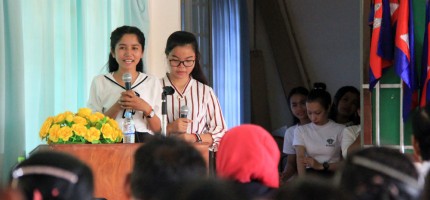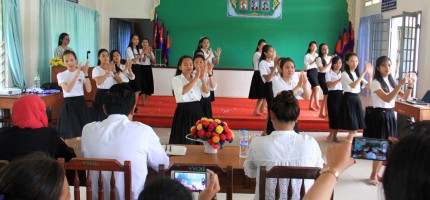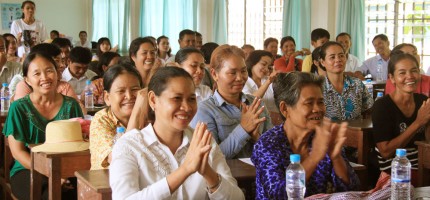 Parent Meeting event is held at Provnical Teacher Training (PTTC), Kampong Cham Province. The objective is to update parents the project progress supporting their children in year two at University, to seek assistance from parents in additional cash support while their children studying away from home. Finally, parents can enjoy fun activities and solidarity lunch organized by their children.
Around 95 participants including mothers, fathers, grand parents, students and KAPE staff attended the prideful event.
Students are confident to present their life changes when they enter University. They have improved the way of communication, speaking English, using computer, and being involved in volunteer work. Parents were extremely happy to see their children grow up with good knowledge. Finally, children provide gifts made from their hands and asked their parents forgiveness.
On behalf of KAPE scholars, we would express great thanks to the Asia Foundation in Cambodia who gives us big opportunity to study at University and brings us know each other as CTSP scholars family. We commit to finish our study at University with good GPA. We all want to be out of poverty.
Link to other Website
International NGOs
Local NGOs
Media
Ministries of Royal Government of Cambodia
Other links
42
Preschool(s)

172
Primary Schools

110
High Schools

6
Higher Education Institutions

120,831
Students

2,806
Teachers/Directors

1,496
Stakeholders