Personal Advancement & Career Enhancement (P.A.C.E.) for Adolescent Girls Manuals Permitted to Publish
Date : 2021-06-28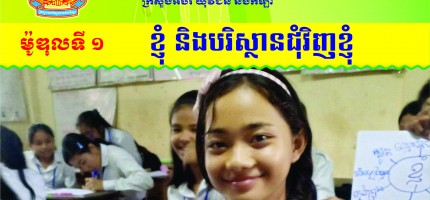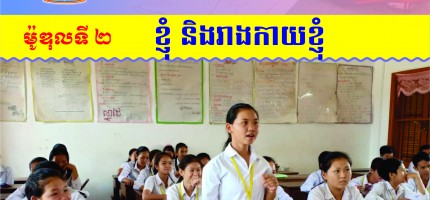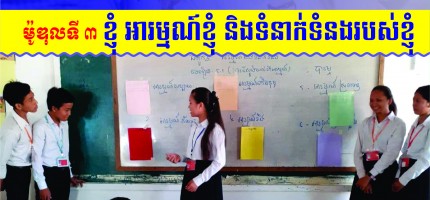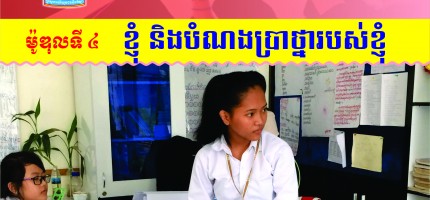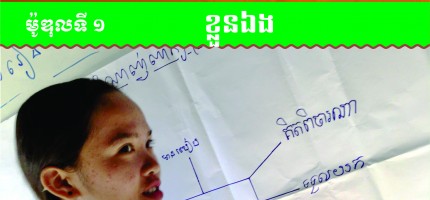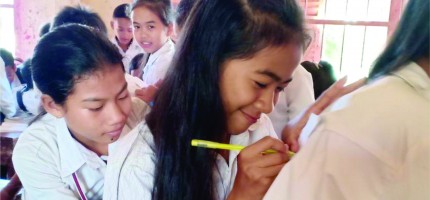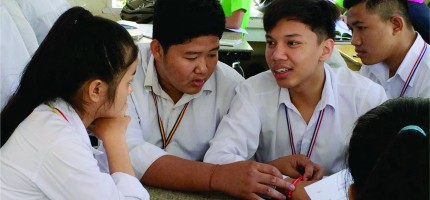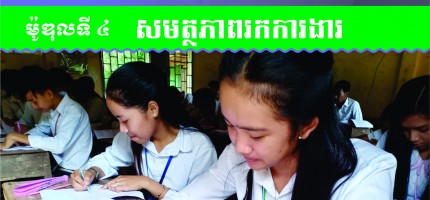 Ministry of Education, Youth and Sport issued Proclamations No. 637 and 638 on 25 June 2021 on the permission to publish life skills manuals for Adolescent Girls aged 11 to 13 (consisting of 4 titles called 1)-Me and Environment, 2)-Me and My Body, 3)-Me and My Emotions and Relationships and 4-Me and My Aspirations) and aged 14 to 17 (consisting of 4 titles named 1)-Self, 2)-Self-Efficacy, 3)-Resourcefulness and 4)-Employability), which are written and prepared by Kampuchea Action to Promote Education (KAPE) with financial support from P.A.C.E program of Gap Inc. in order to be officially used at general secondary schools in the Kingdom of Cambodia.
PACE is completely defined as the Personal Advancement and Career Enhancement program is an innovative program that incorporates basic gender skills for girls aged 11 to 17. The program aims to make a healthy and positive transition to adulthood while recognizing and addressing gender vulnerabilities and inequalities. The core belief and potential of the curriculum is that girls can transform their own lives with the essential skills that were given to them when they are teenagers.
This announcement greatly encourages KAPE in its efforts to contribute to the development of the education sector in line with the education reform strategy of the Ministry of Education, Youth and Sports.
#LSLAG #kapeprojects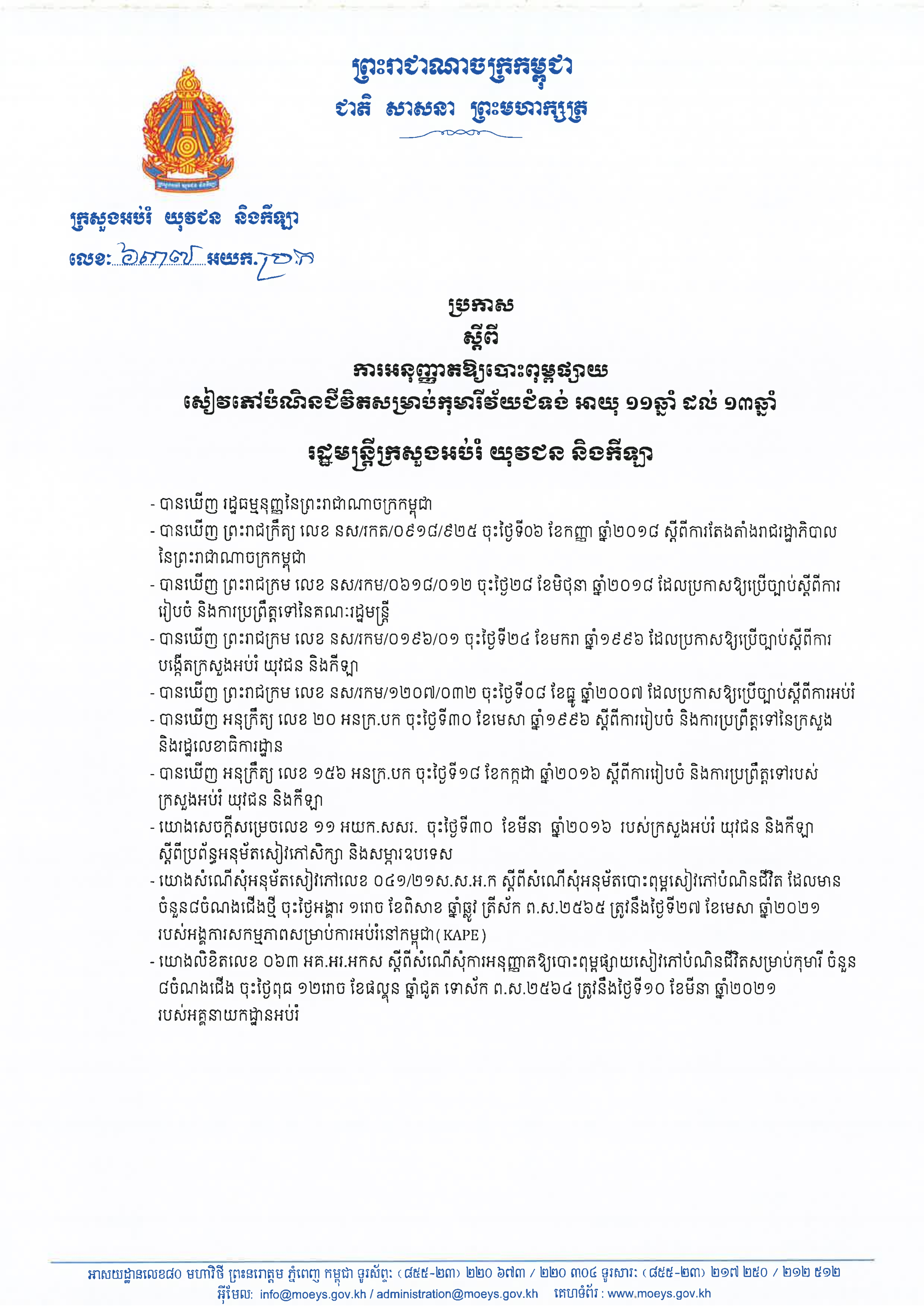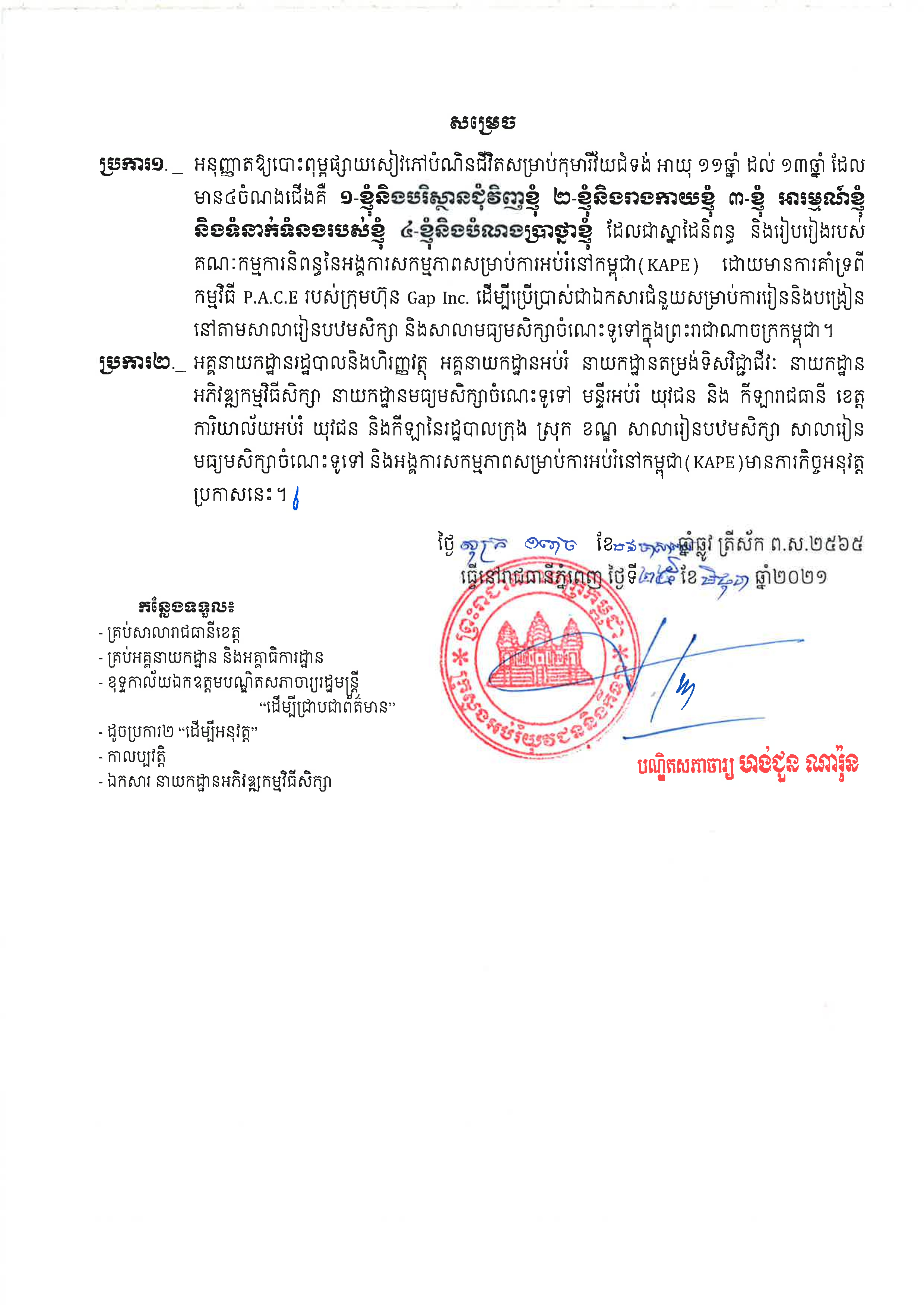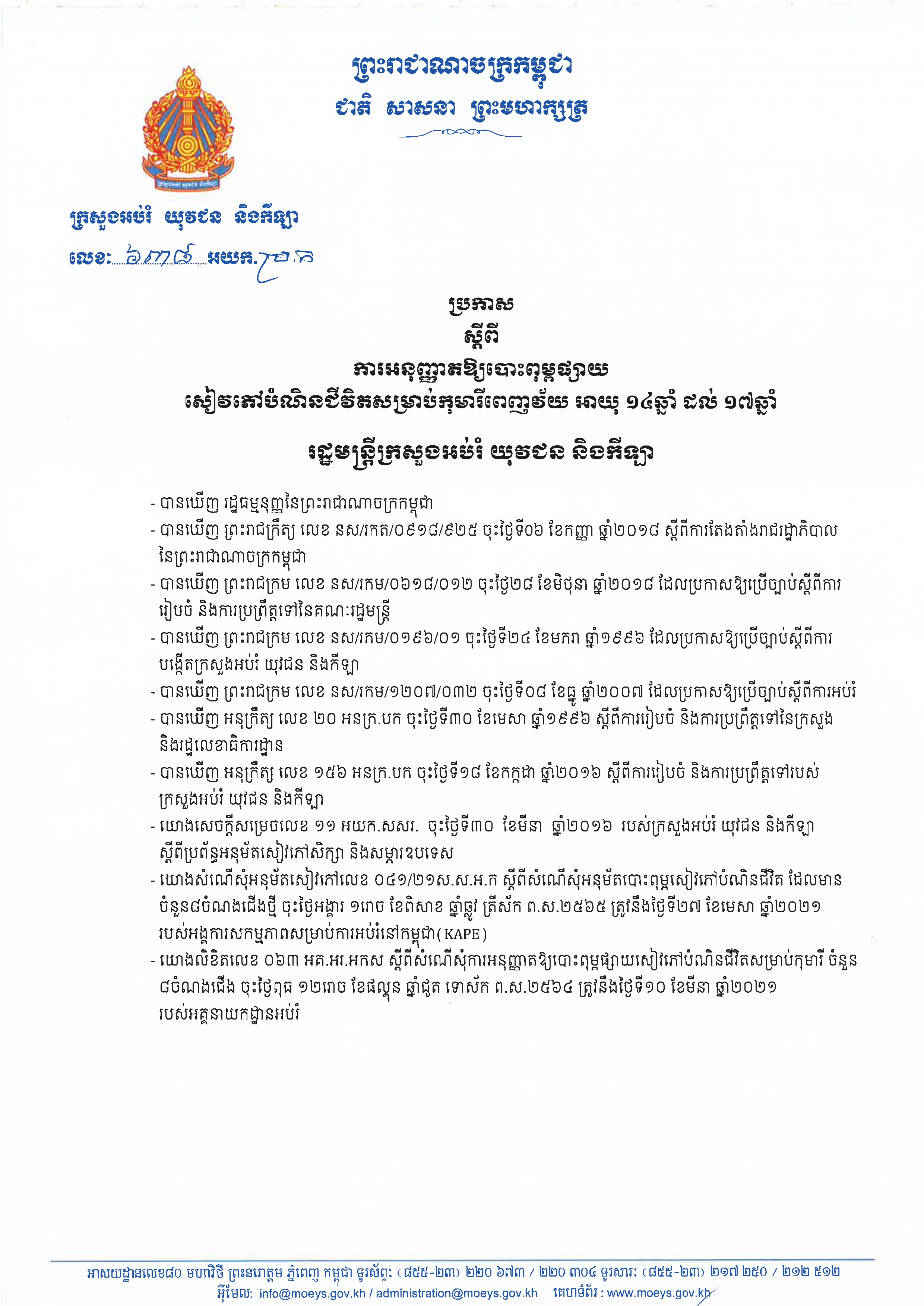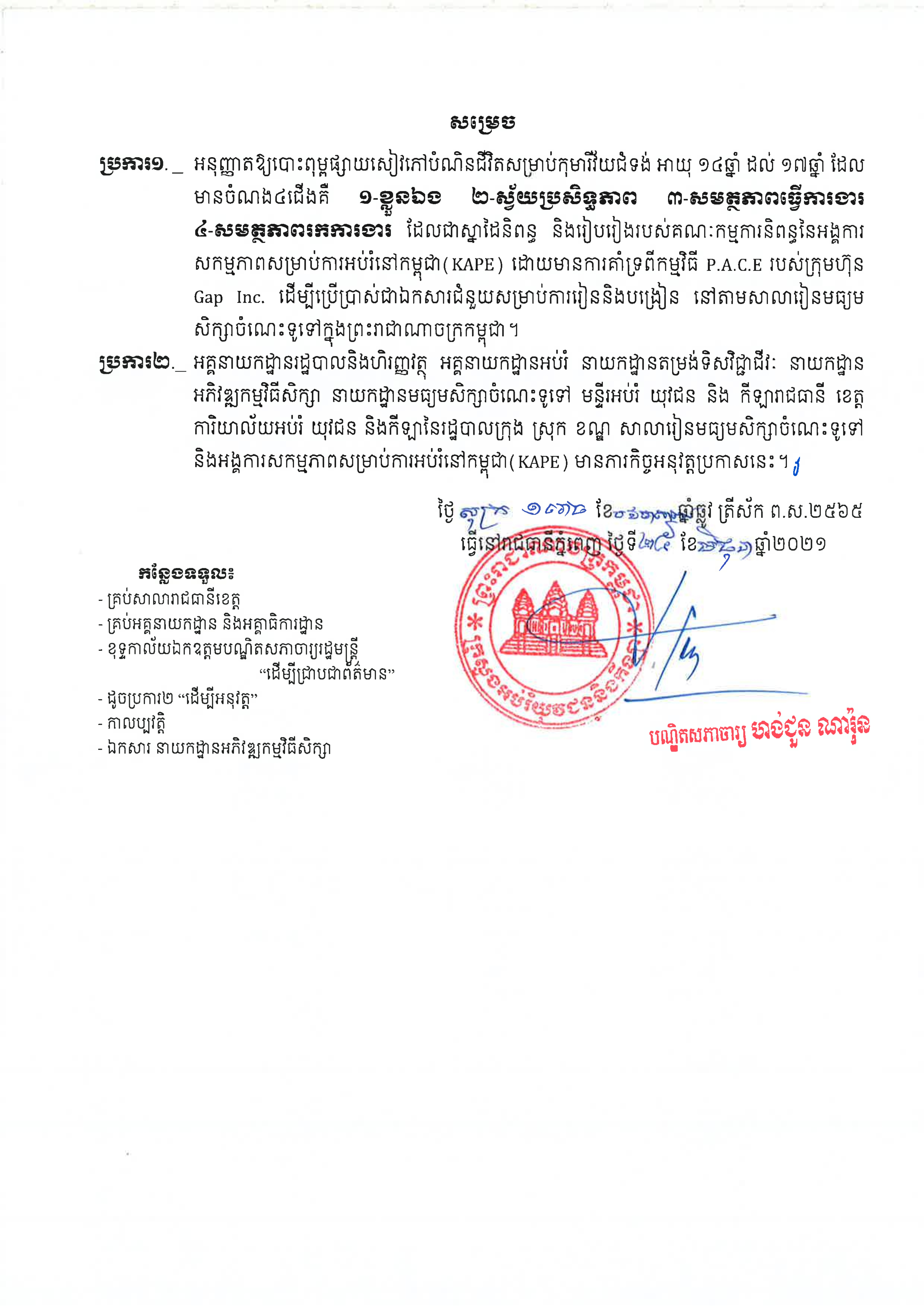 Link to other Website
International NGOs
Local NGOs
Media
Ministries of Royal Government of Cambodia
Other links
42
Preschool(s)

172
Primary Schools

110
High Schools

6
Higher Education Institutions

120,831
Students

2,806
Teachers/Directors

1,496
Stakeholders